Cape Palliser Lighthouse Wairarapa.  Photo credit / Pete Monk Photography
The Wairarapa has been anointed with the official 'Dark Sky Reserve' status which will ensure the region's night skies will be kept pristine, among the best in the world.
The anointment was made by the International Dark Sky Association (IDA) accrediting the area of sky covering the South Wairarapa and Carterton districts.
Destination Wairarapa General Manager Anna Nielson says the status is a great win for the region.
"The potential for developing tourism around dark sky themes enhances the range of experiences we already offer."
She says there is potential to align tourism products alongside events such as Matariki, Greytown's Festival of Christmas, and Featherston's Booktown Festival.
"Our vision is also to grow strong cultural aspects to the dark skies sanctuary."
"In time, we would like to draw upon the unique Wairarapa perspective of Matariki and share local stories about the region, its history and incorporate Mātauranga Māori (Māori knowledge) into the mahi."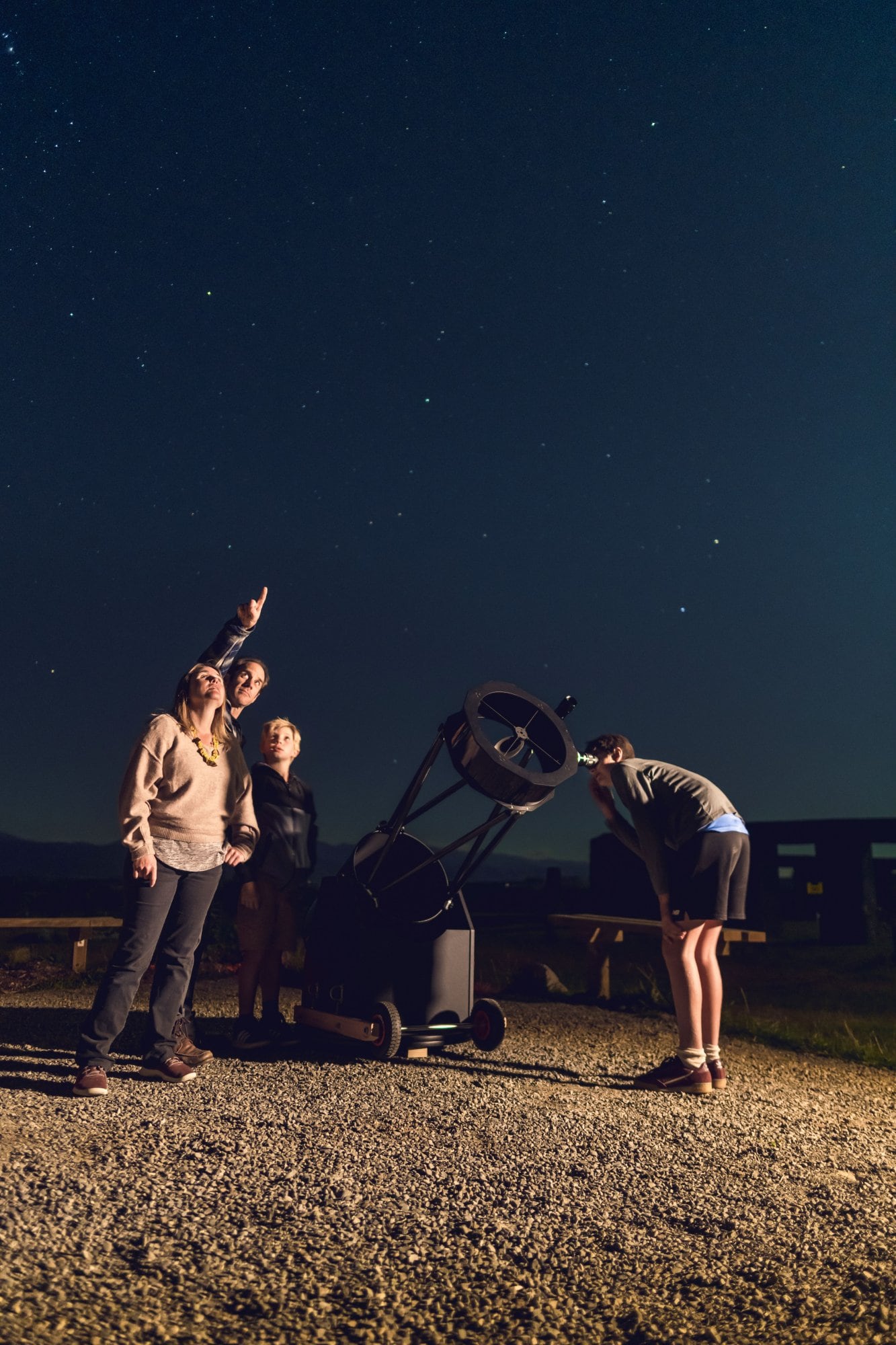 Star Safari Night Sky Tour Wairarapa.  Photo credit / Jet Productions
Reserves consist of a core area that meets the minimum criteria for sky quality and natural darkness, and a peripheral area that supports dark sky preservation in the core. For Wairarapa, the core zone will be the Aorangi Forest Park, a 194-square-kilometre protected area that is managed by the Department of Conservation.
Wairarapa's proximity to Wellington is a point of difference, making the new reserve the most accessible of the 21 protected Dark Sky Reserves in the world.
"With Reserve status as a platform, space-themed experiences will be developed in the Wairarapa as the demand increases for interpretive and educational experiences."
Dark skies experiences offer year-round appeal to visitors, benefitting the region which traditionally sees less tourism activity in the cooler months.  In winter, it gets darker earlier meaning stars are visible sooner, which is prime viewing season.