Kat Tua. Photo / Nola-Jean Judkins-Tua
By RNZ
At first, Auckland fashion designer Kat Tua found it "kind of scary" bringing elements of her Māori heritage into her creative work.
Now her Māori-inspired menswear label MANAAKI is sold on the international luxury fashion site Mr Porter.
When Kat started working in retail back in the early 2000s, she says fashion was "all about rock'n'roll.
"When I started in fashion I kind of left my culture at the door. It wasn't something that you did… I'd not associated these two things together all my life.
"But as a creative person, you're always searching for inspiration and this is the one thing that just inspired me so much. So I was like 'I've gotta go with it 'cause I just love it. It's the right thing to do'."
In 2020, after 12 years as an in-house designer for Sydney fashion brands, Kat had "a lightbulb moment" and left her job suddenly.
"I really just needed to do my own thing. I obviously had a lot to say and a lot to put out there.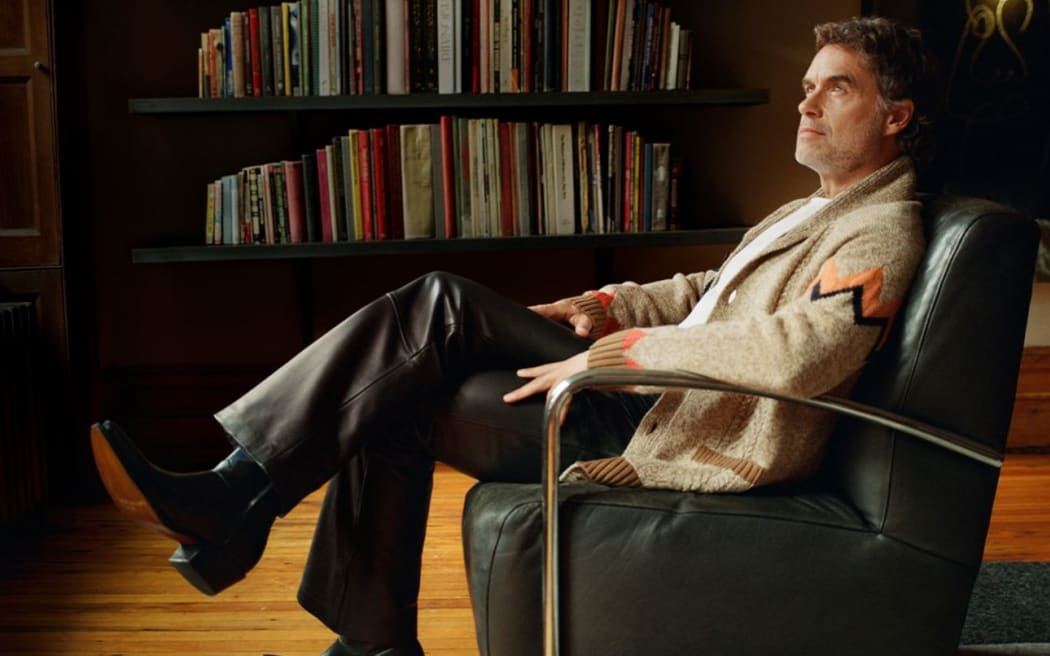 Australian actor Murray Bartlett in Tahi Flared Leather Pants by New Zealand fashion brand MANAAKI Photo: Daniel Jack Lyons / Mr Porter
"I think I just got to a point where I was like 'I just can't make clothes for anyone else anymore, I need to make them for myself."
As a single working mum giving up her day job was a big deal, Kat says, although she was confident everything would come together ... and it did.
For years, she'd felt herself on a daily rollercoaster, picking her son up after work then once he went to bed getting "back on the emails" till 10pm.
"It's a shame [the fashion industry tends not to be supportive of working mothers]. It's such a female-dominated industry, you'd think there'd be more support around that kind of thing."
A year after going out on her own – and following a brief stint as an Uber driver – Kat put her newly-formed menswear label MANAAKI up for the MR PORTER FUTURES mentorship programme.
Being selected meant she learnt "pretty much all the facets of the fashion business" and worked closely with Mr Porter's in-house design team to develop her range before their buying team gave feedback.
"They know what sells on their site so it's beneficial to listen to them and their advice."
MANAAKI's first collection – now on the Mr Porter site – is inspired by 1970s New Zealand, especially Māori and Pacific Island social action groups like the Polynesian Panthers and the vibe at Bob Marley's historic Auckland concert in 1979, Kat says.
Her retro-inspired designs re-imagine what her "style icon" Marley might wear if he was around today.
But as well as his clothing style, Kat admires the Jamaican musician's extraordinary power to bring different groups of people together.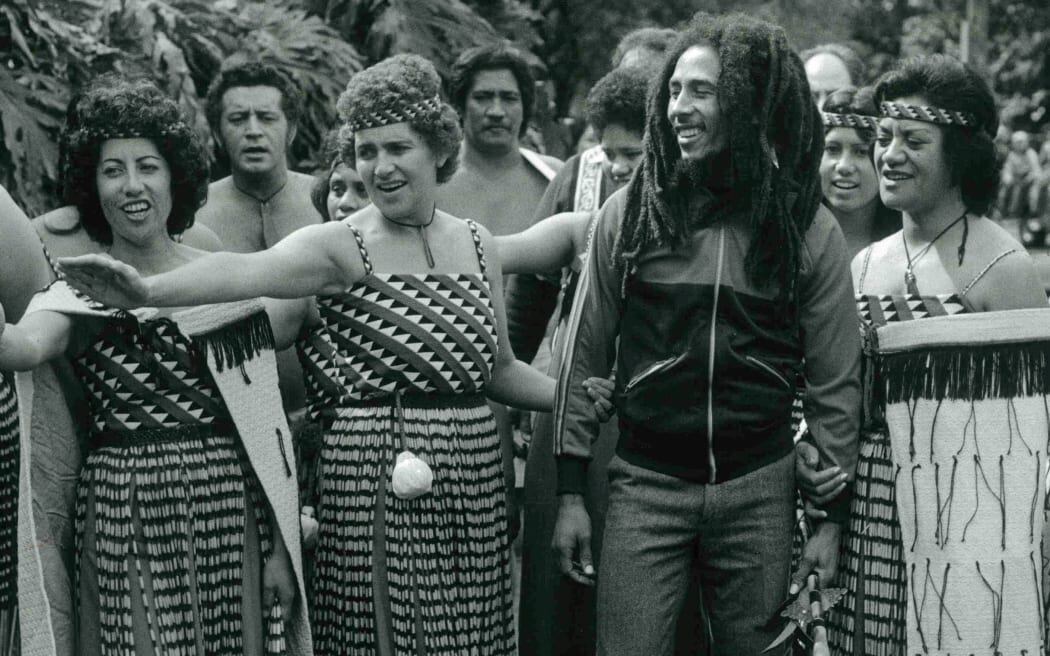 Jamaican musician Bob Marley on a visit to Aotearoa in 1979.  Photo / Murray Cammick
"He brought together a really diverse crowd of Pākehā, Māori, gang members, punks… they all came together for the music."
Although the prices are higher than Kat initially wanted, she says Mr Porter's buyers convinced her that the creative work that goes into MANAAKI's premium garments should be reflected in their cost.
"You handpainted these prints [they said]. You can charge more for those because it's not just somebody buying a print from a print house and it's been churned out based on a trend. It's such a unique, special thing.
"So they kind of helped me justify a lot of the price increases. As well as just being a small brand, I want to be able to survive."
The next MANAAKI collection, The Simple Life, comes out this April or May, Kat says.
"It's inspired by men who work in the office but yearn for the great outdoors."
As part of MANAAKI's current contract with Mr Porter, all clothing is currently produced in Europe, but she plans to bring production back to Aotearoa in the future.