A Kiwi tech start-up says kaupapa Māori ideas of whakapapa and intergenerational asset preservation have helped it solve one of the biggest uncertainties of cryptocurrency and digital assets, what happens when an owner unexpectedly dies.
"Industry research shows 89 per cent of crypto owners worry about dying with their digital assets but only 23% have a documented plan to protect their legacy," Everlasting co-founder Paul Salisbury (Ngāpuhi) says.
Salisbury and co-founder Luke Ryan, a chartered accountant also of Ngāpuhi say their product tackles a primary selling point of crypto, that can become a nightmare for whānau of a deceased person, the decentralised nature of assets being stored in jurisdictions all over the globe.
"We know that in most countries, a traditional bank can be required by a court to pass on ownership of an account to the beneficiaries of a deceased estate," Salisbury says.
"Cryptoasset holdings, however, may cross several legal jurisdictions and there is no standard framework in place to force a cryptocurrency platform to turn over ownership to a next of kin.
Everlasting, the pair says, works with crypto exchanges and legal representatives of estates to secure and pass on the public key (the equivalent of a bank account number), and the private key (the password to access the crypto), to the beneficiaries of a dead person's estate.
"Around US$140 billion or 20% of all existing Bitcoin, the most commonly held digital currency, has been lost or is stranded in inaccessible wallets," Salisbury says.
"Our service addresses this issue by providing a mechanism for cryptoasset holders to create a legacy for their loved ones, which can be transferred at the appropriate time."
Inland Revenue says half a million Kiwis own the assets, which have proven a regulatory nightmare for lawmakers in many regions, particularly following the collapse of one of the currency's biggest exchanges, FTX, in November 2022.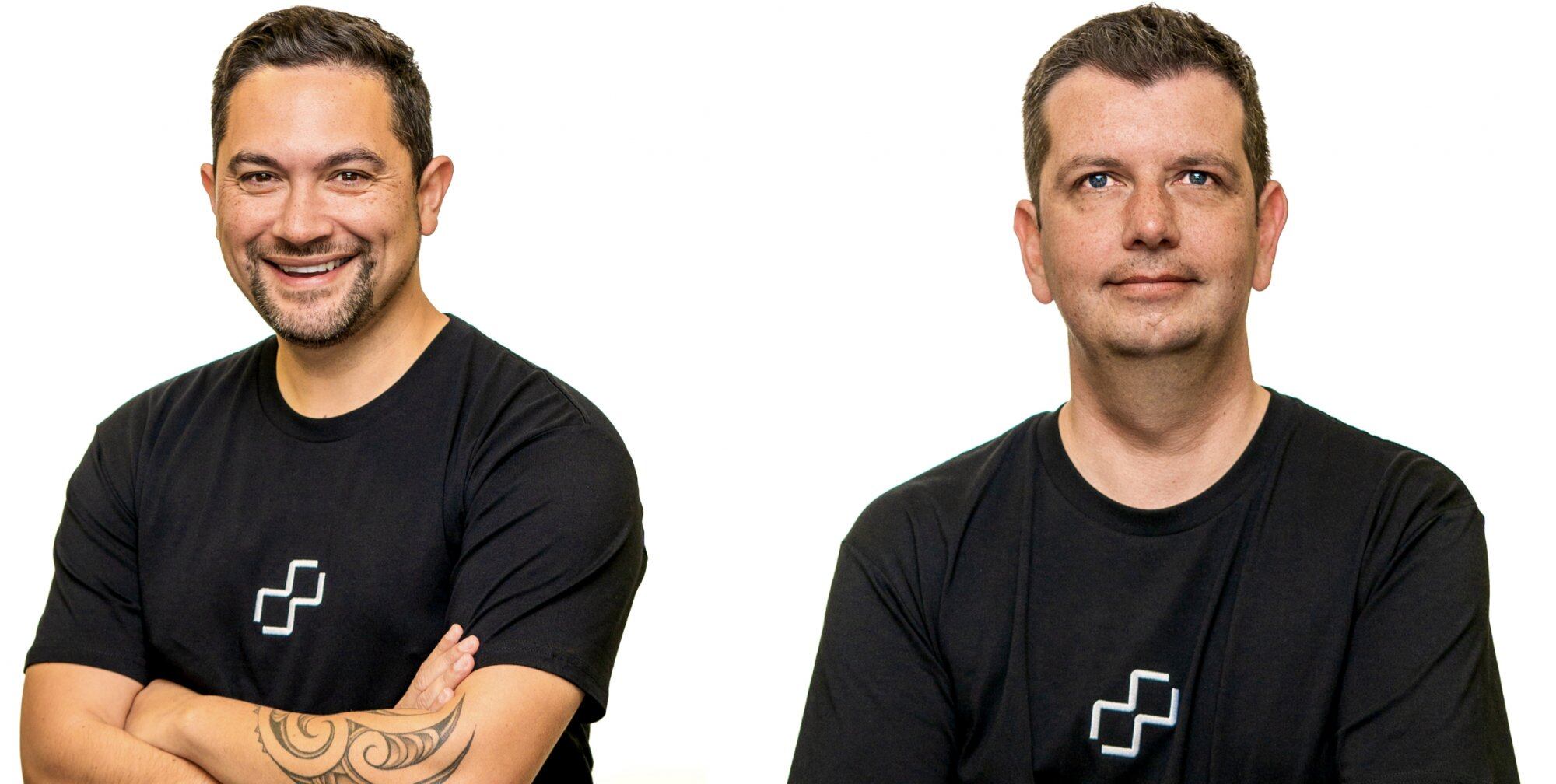 Everlasting co-founders Luke Ryan (left) and Paul Salisbury (right). Photo / Supplied
Co-founder Ryan says despite significant interest from North America, they're focusing on Aotearoa, Australia and Singapore for their launch and, even with volatility in the asset class, they're in high demand.
"Initial demand from the local market is higher than expected and we have already onboarded more than 50 clients in the weeks since we reached out to legal firms around the country."
"Uptake of cryptocurrency is higher in Australia than New Zealand, which presents a significant opportunity for us in that market,"  Ryan adds.
"The key criteria for new markets is a compatibility with their legal framework".
They say their Māori whakapapa, and the idea of preserving assets for future generations, were influential in the development of Everlasting, and the security of those assets is paramount.
"Client data is secured with at least 256-bit digital encryption and Everlasting has also built in globally redundant processes to ensure owners can access their assets in the event of a natural disaster impacting Everlasting," Salisbury says.