Auction house Webb's has pulled a highly anticipated item from its Monday auction – a musket purported to have belonged to the great Ngāpuhi chief Hongi Hika and expected to sell for $100,000.
The auction house confirmed it had been withdrawn today.
The musket's authenticity has been under fire this week but the auction house originally defended it and said the previous owner had done three months of research to prove it.
A finely crafted musket was gifted to Hika by none other than King George IV when the chief visited London in 1820.
After his death in 1828, the firearm went to Hika's son-in-law, Hone Heke.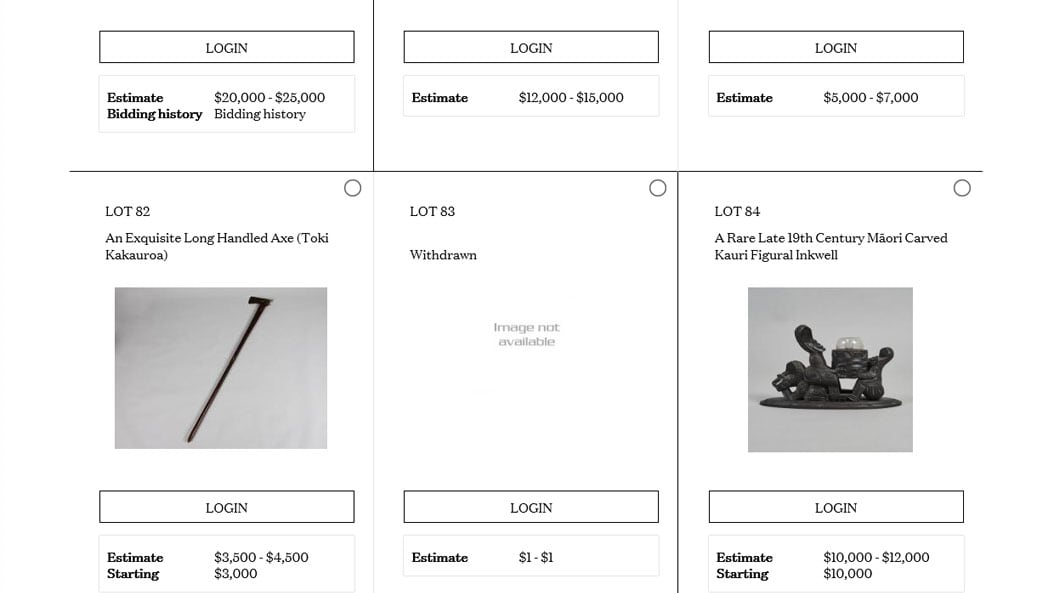 At some stage - probably some years following Heke's death in 1850 - the gun left Māori ownership and entered a private collection in Melbourne, where it remained for generations.
Hika was the military genius of his age and is widely regarded as starting what became known as the "musket wars."
However, historian Brent Kerehona Pukepuke-Ahitapu has been researching Hika's 1820 trip to England and has documents from the Royal Archive, which he said describes a different musket from the one being auctioned.
Kerehona Pukepuke-Ahitapu said photos on the Webb's website showed a number of inconsistencies compared to the recorded descriptions.
Later today the Chair of Te Rūnanga a Iwi o Ngāpuhi met Webb's officials to "forge an important relationship designed to create a fresh engagement model with iwi Māori," a statement from both said. This had followed an approach by Webb's management to the iwi for assistance on the authenticity of the musket.
The statement said that both parties agreed this was a positive meeting and one that promotes an enduring relationship of open and constructive dialogue moving forward.
Webb'sacknowledged that a climate of empathy toward Māori by corporate Aotearoa had become the norm. The auction house said it was excited to increase its capacity to engage respectfully and honourably with iwi Māori where artefacts of cultural significance come to the market.