Māoriland indigenous film festival started in 2014 with more than 200 short films scheduled for this year's festival. Photo / Supplied
The creator of the largest indigenous film festival in the world - which kicks off today - is pleased with how much it has grown in 10 years.
Māoriland which started in 2014 will showcase its largest programme yet, representing more than 150 Indigenous nations from across the world.
More than 200 short films which will be shown which have been made with over 2000 rangatahi both in Aotearoa and overseas.
The day kicked off with a pōwhiri at Raukura Marae on Kāpiti Coast to welcome various nations including from the around the Pacific and as far away as Greenland.
Festival Director Libby Hakaraia said there was more hunger to tell and hear indigenous stories.
"We've grown substantially in that time and I just think we're in a new age for getting our stories in front of more people that's our goal as indigenous film makers to have our work seen as widely as possible.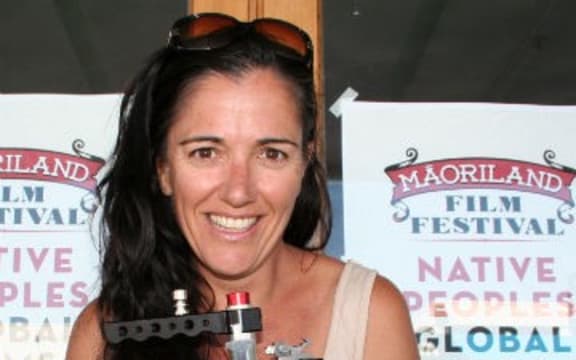 Libby Hakaraia will be stepping down as festival director. Photo / Supplied
"We've got an Australian film maker who three weeks ago won the Silver Bear with her film which is a beautiful story set on her whenua moemoeā in Australia. She's here with her film having picked up one of the top most coveted awards, you know at a very monocultural European centric film festival, these are our indigenous film makers really cutting through."
Hakaraia was also stepping down, with her niece Madeleine Hakaraia de Young picking up the rakau to take over.
"I'm just so pleased she said yes, we talked about it when we first started, I said to her it's a good thing to have a succession plan, in Māoridom we often find that we build this pā harakeke and some people stay on longer and I just wanted to leave it in a good space," Hakaraia said.
"So about four years ago I said to Maddy are you willing or happy or would you like to step in to this position and she said yes."