A new Pasifika languages app will give anyone with a cell phone the chance to learn the basics of seven Pacific languages - some of which are considered endangered of being lost.
Speak Pacific has been developed by the Centre for Pacific Languages, based in South Auckland, and sees an introductory level to Samoan, Fijian, Niuean, Cook Islands Māori, Rotuman, Tongan and gagana Tokelau.
Of those languages, the United Nations Educational, Scientific and Cultural Organization has classified Rotuman and Niuean as being among the world's endangered languages. Tokelauan is considered severely endangered.
On the other hand, Samoan is the second most spoken language in Auckland and the third most spoken language in New Zealand.
Academic programmes and tutor lead Meritiana Spandow says it is an interactive and fun way to learn the basics.
"It provides opportunities for anyone with a mobile phone to easily gain access to some free learning - regardless of where they are in the world or the time of day.
"It's been a real team effort of collaboration with cultural and language tutors and experts."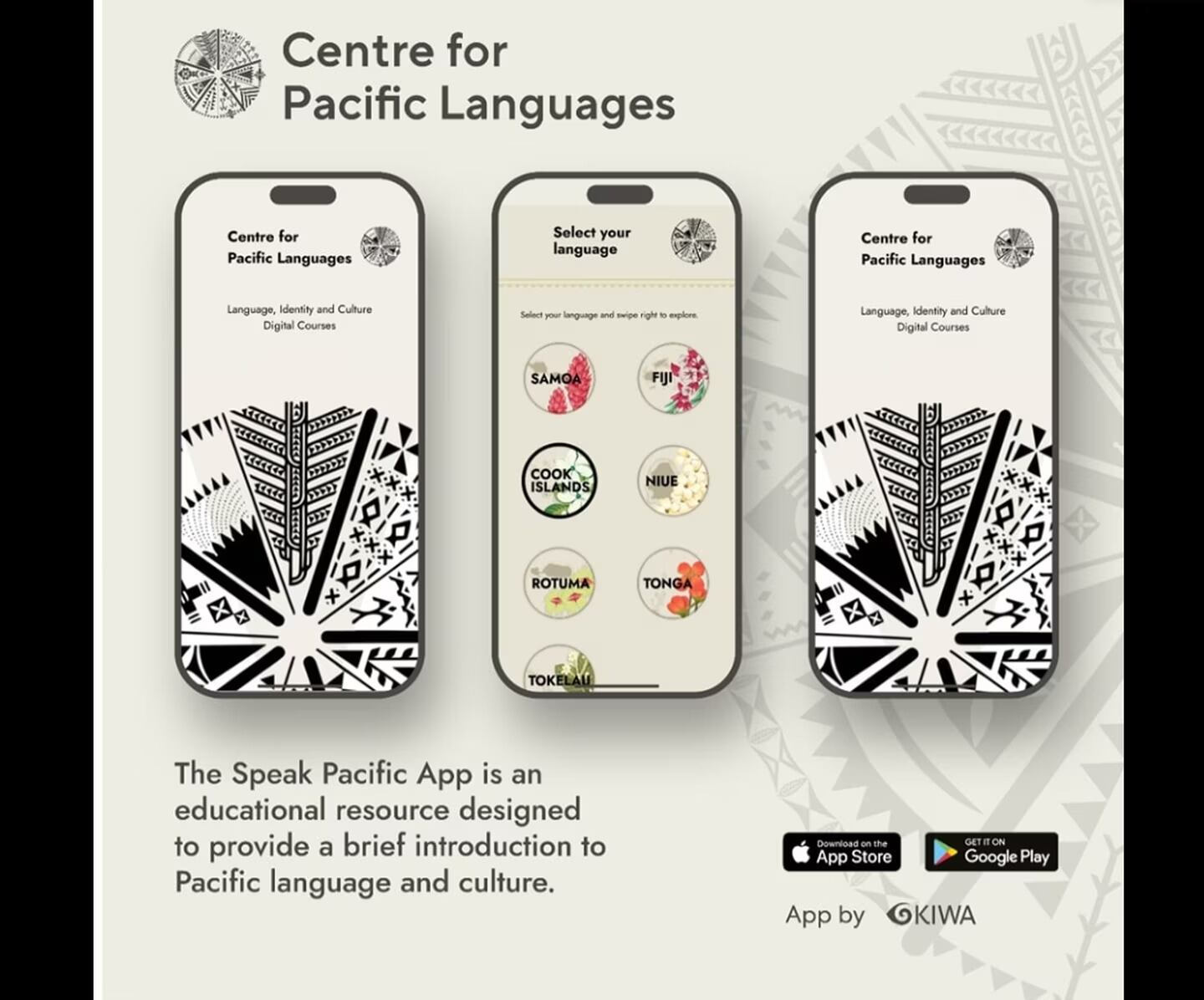 The app, helped over the line by software developer Kiwa Digital, is to be used as an educational tool for those keen to learn one of the seven languages available - and further supports the Pasifika language courses already offered by the centre.
Work on the app began in 2022, taking content from those existing introduction courses. The app was initiated by the centre's previous chief executive, Tuiloma Lafaiali'i, as an innovative digital tool that would support CPL's vision for the revitalisation and maintenance of Pacific languages in New Zealand.
Spandow said the hope is to increase the number of Pacific languages available on the app to nine.
Many people who enrolled to learn a language at the centre were New Zealand-born Pacific Islanders or people who had some kind of connection to a specific place and wanted to know more as a result.
"We have others [who] are married into families that are Pasifika.
"A lot of our students share similar stories and there's a real disconnect in between - although they identify with being Pacific," she said.
"It's taken a while but really glad to be able to make [the app] available and particularly for people all over the world."
She also acknowledged that some people felt disconnected from their mother language and there was concern that the older generation would die without the chance to pass those languages to younger generations.
Kiwa Digital managing drector Steven Renata said this was a fascinating project the team was privileged to work on.
"It was easy in the sense we were working with an organisation who are experts on Pacific languages and cultures and attuned to the needs of those interested in learning them.
"It also led to the development of new material, including interactive puzzles, to add a fun element to the learning."