Educating tourists and the public on the importance of respecting and caring for Mounga Taranaki is what Taranaki iwi Ngāti Ruanui is doing through Māori artworks that will display Taranaki whakapapa (genealogy) and history on a new suspension bridge on the mountain.
The Taranaki Crossing Project has started the official build of a 110-metre-long suspension bridge, 50 metres above the Manganui Gorge, that will connect the mountain's Plateau carpark to the ski field.
"We think it's important to have as much connection and whakapapa and links that will give an understanding to tourists who come here, what's culturally appropriate, what's not appropriate, things like that," Ngāti Ruanui chief executive Rachel Arnott says.
"I think it's important to have the stories because I think sometimes when there's nothing up there, they're just going to do whatever they like but, if we have these culturally appropriate stories, they will learn."
In 2017 glamour model Jaylene Cook climbed the mountain and conducted a nude photo shoot, which infuriated Taranaki iwi.
"That is very disrespectful to our koro, to our maunga. Obviously, it's not something we condone for Ngāti Ruanui. Neither would any of the other iwi condone that kind of behaviour from tourists," Arnott says.
Mostly government funded
The $13.4 million project is a working partnership between Taranaki iwi, DoC and the Ministry of Business to upgrade tracks and facilities on the mountain. Arnott says the project is mostly government-funded.
"We are not investing that kind of money into this project. We have actually accessed Crown funding. So no, it is not from our settlements. To be clear, It is government-funded, through MBIE. DoC is contributing so much.
"What we are probably going to be putting into pūtea and investing in is partly the artists, partly our cultural panels and things like that. That's where our investment will come in, but it is nowhere near that kind of pūtea," Arnott says.
She says a local artist has been commissioned to design all the artwork for the suspension bridge.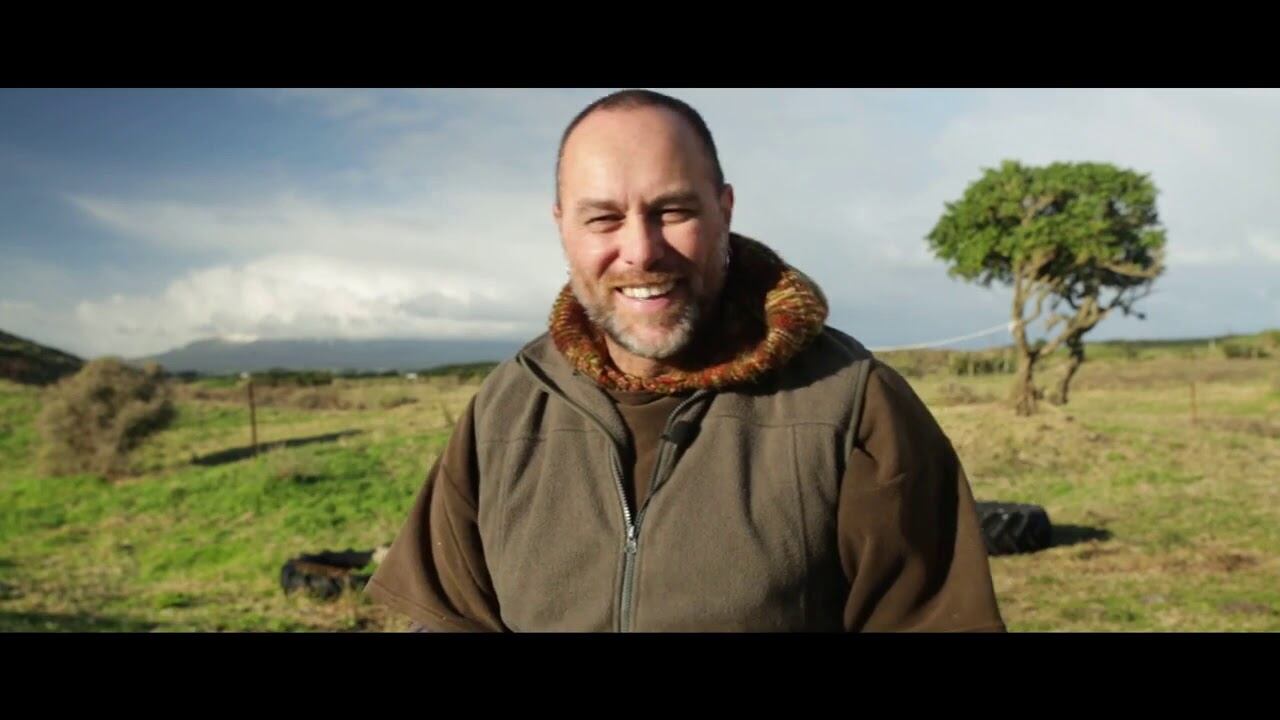 "We commissioned Wharehoka Smith. He is local. He also has done a bit of work for us in the past. We're going to have the sculpture at the front as you're walking over but there are also panels all through the bridge. So, it's like a panel, a gap and then another panel. So there are going to be designs, Māori designs all the way through the whole bridge. It is going to capture Ngāti Ruanui and then iwi or Taranaki concepts around the maunga, which will link up to the Taranaki Crossing project, which covers the maunga for all our eight iwi."
The build started with an official karakia held at the build site last Wednesday morning and was attended by many Ngāti Ruanui members and other working partners of the Taranaki Crossing Project.
DoC's Taranaki operations manager, Gareth Hopkins, said stakeholders at the site blessing included people from companies that will build the bridge.
More iwi on the maunga
"Partnership and meaningful engagement are key aspects of the Taranaki Crossing kaupapa."
"Several Taranaki companies will be supporting the build, providing services including helicopter flights and materials and supplies like concrete and food."
Arnott is hopeful more iwi members will have better access to the ski fields and therefore more will be up on the mountain more frequently.
"It's been a lot of backwards and forwards and discussions about getting something that's going to be significant for us. It's going to be huge, it's wide, it's going to be a metal, concrete, solid bridge, which means our whānau are going to be safe crossing it."
"So, when it's slippery and things, it just drops. It's been designed that way so it's not going to have the slippery effects for our whānau", Arnott says.
Wind and avalanche modelling have been factored in for the bridge to withstand 210km winds and last at least 100 years. The build is expected to be completed by April 2024.