Prime Minister Chris Hipkins was greeted by a traditional dance from the local Motu-Koita peoples. Photo / Aaron Ryan
PORT MORESBY: - Prime Minister Chris Hipkins has arrived in Papa New Guinea, ahead of the United States Pacific Summit. He was welcomed by hundreds of people at the Papa New Guinea military base, including a 19-gun salute and a traditional dance from the local Motu-Koita peoples.
It is the first time Hipkins will meet Pacific leaders, who are in PNG for the India-Pacific Islands Cooperation forums.
Hipkins expressed his pleasure at being in the Pacific Islands, which he says will strengthen ties between the Pacific and New Zealand.
"I think it's really important the New Zealand government continues to foster a warm relationship with the Pacific - we've got a lot of issues in common.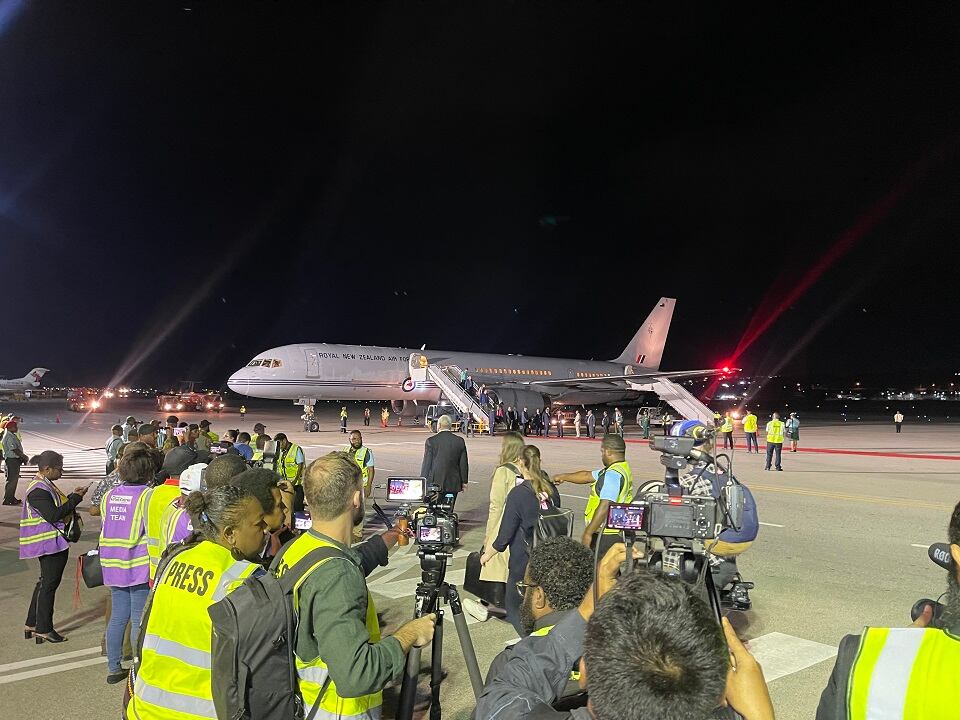 Mr Hipkins arrives at Port Moresby
"But also let's think about the people-to-people exchange, there are a lot of people living in New Zealand and making it home. So it is important we continue to respect that."
Packed day
During his one-day visit, Hipkins will meet Indian Prime Minister Narendra Modi, as well as Papa New Guinea Prime Minister James Marape and Cook Islands Prime Minister Mark Brown.
Also in attendance is United States Secretary of State Antony Blinken, who will attend on behalf of US President Joe Biden.
The high-level meetings will establish connections between the Pacific leaders, as well discussing the core strategic priorities for the 2050 Blue Pacific vision.
Hipkins says these discussions are important, and is eager to discuss issues surrounding the Pacific.
"We have so many mutual interests in common. New Zealand is a Pacific country too and I think our opportunities are good to continue to foster our relationship."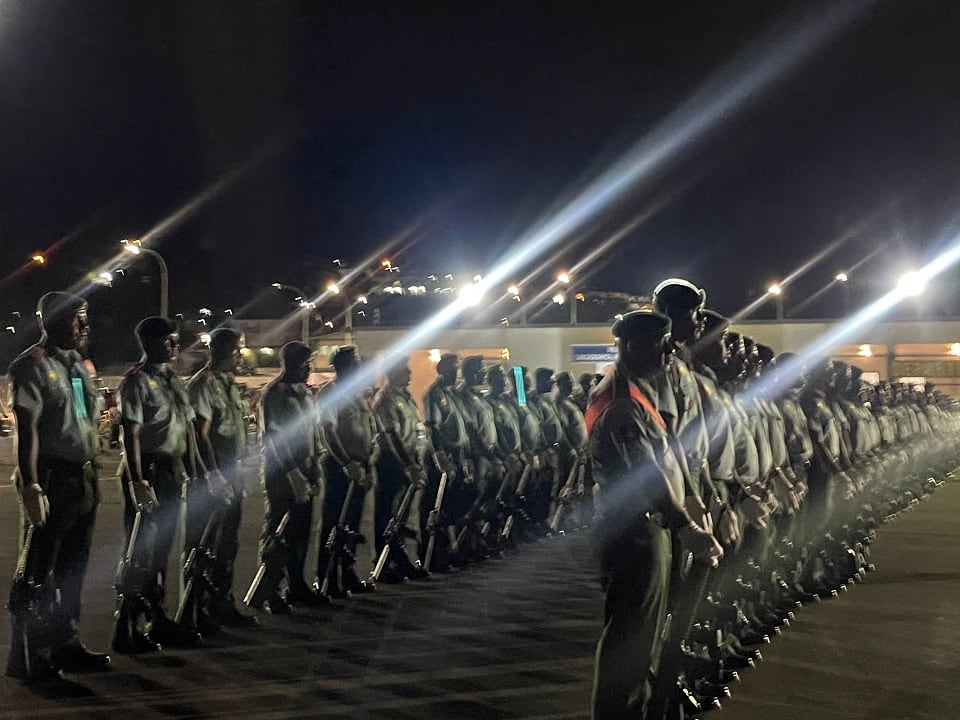 The prime minister was given a 19-gun salute by Papua New Guinea military. Photo / Aaron Ryan
Hipkins says meeting Indian Prime Minister Narendra Modi is important for New Zealand.
"Again a good opportunity to further the relationship with India, one that is important to New Zealand with a lot of people-to-people exchange - a lot of trade opportunities with India."
Today was to be a packed day for the Prime Minister, with high-level meetings with Pacific leaders, a visit to the Gordons market, and the US Pacific Summit.
- Additional reporting by Matthew Manukuo from Pacific Media Network