Curiosity is at the forefront of actor Ben Mitchell - more widely known as Dr TK Samuels - on Shortland Street's mind when it comes to his Māori identity.
Mitchell is one of nine speakers at M9 Aotearoa, at the Kiri Te Kanawa Theatre in Auckland on November 16. The annual event showcases Māori talent and this year features nine actors, writers and comedians.
It will be a two-hour extravaganza of powerful Māori voices who have come together for a very special evening, presenting nine very different stories chosen to inspire, empower and entertain, featuring nine renowned Māori actors sharing their stories to inspire, inform, and empower.
Mitchell is easily recognised for his role as long-standing role on the TVNZ show. He also featured in The Hobbit: The Desolation of Smaug.
Born and raised in Hamilton, Samuels couldn't see a career for himself in the creative arts.
"The path I was on was going nowhere, there were no opportunities," Samuels told the Herald.
"I think I just had enough of being in Hamilton."
In the early 2000s, Mitchell moved to Auckland to see what opportunities were available.
"I actually knew no one here, I just turned up here with $20 in my pocket not knowing what to do.
"A lot of people would think that I moved up for acting but nah, I wasn't an actor," he said.
Mitchell was desperate for money and ended up getting a job as a telemarketer the same day he moved up to Auckland.
"I got a job pretty much that night, then I just slept in my car until the paycheck came in."
Mitchell is excited to share his journey at M9 and knows the audience will have a good time regardless of how his speech goes.
"You've got some wonderful speakers and if I do a bad job, everyone else is going to cover for me.
"There's a bit of excitement, a bit of 'what the hell am I going to talk about?'.
"I think they can expect, from the previous, a lot of entertainment and insightful storytelling."
One of the lesser-known accomplishments in the actor's resume is the 1999 Mr New Zealand title.
"I travelled to the Philippines to represent New Zealand in the worlds," he said.
"I probably placed last, I barely even turned up.
"I got into mischief, I was the youngest competitor.
"There were like 40 different countries and I just wanted to go have fun."
Mitchell even brought some of his culture to the competition.
"I just busted out a haka, everyone loved it.
"All the guys that knew rugby kind of connected to me."
For his te reo journey, he has enlisted the help of experts to help him.
"It's a consistent discovery, I went to learn Māori as a second language with Scotty Morrison… he is my kaiako Māori, I just need to get to class.
"I always think about who were my ancestors, where were they from, where is Hawaiki."
Mitchell is very interested in where his people come from and looks to Morrison's own series Origins as something he would love to be a part of.
"I would love that opportunity.
"I would be super curious and super involved, I'd love that.
"I'm curious to know the reasons why they left."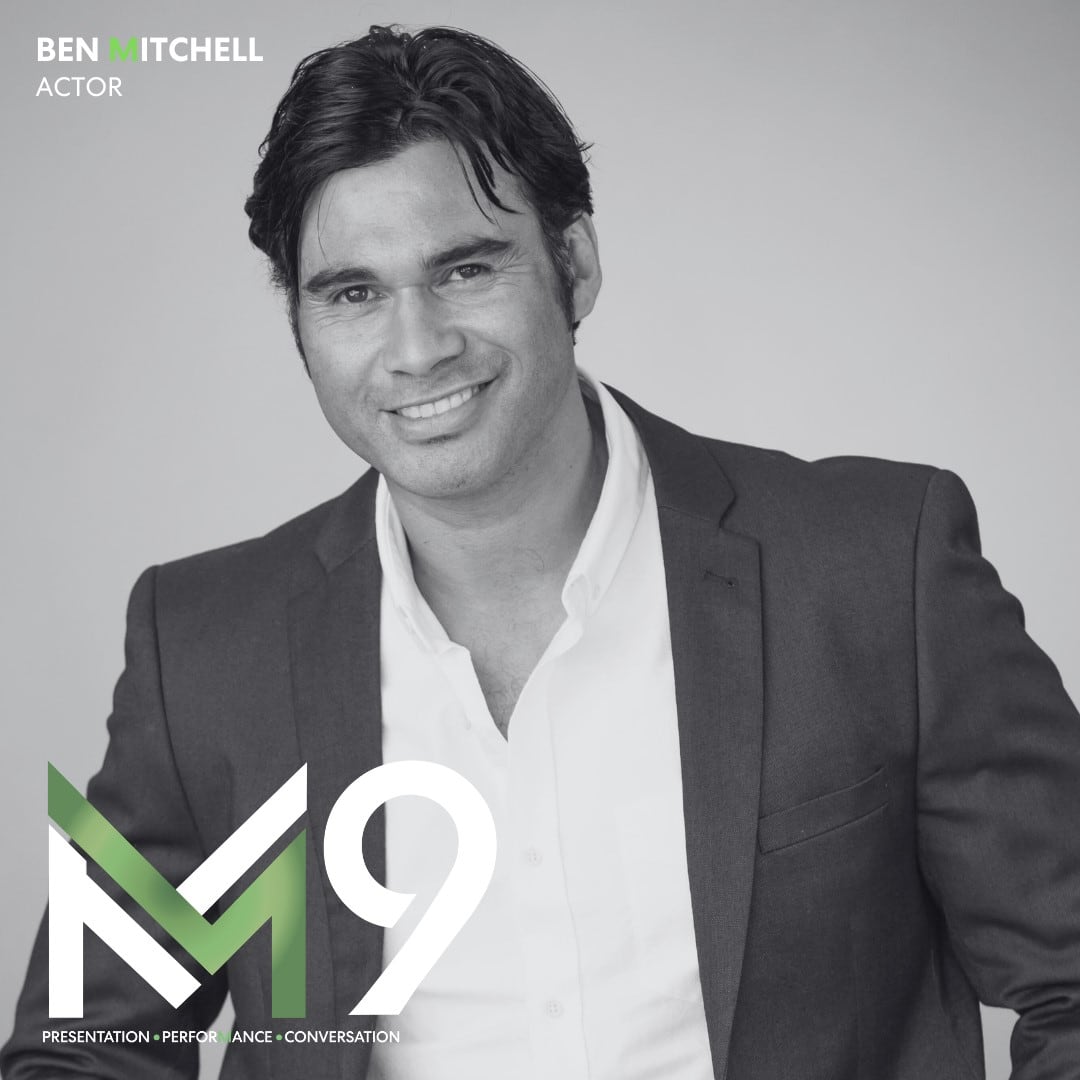 Mitchell doesn't know exactly what being Māori means to him but is proud to represent the culture wherever he goes.
"I'm not sure what Māori is to me, it's a spirit that's within us all, you can't escape it.
"You could be in Los Angeles - you could be in Japan.
"That saying 'once were warriors', they really were, they dared to do what others wouldn't and couldn't.
"When I say what it means to be Māori, I'm part of that ancestry and that heritage, it makes me proud and it makes me curious."
Mitchell also appreciates his time at the marae and is quick to name his top three culinary experiences.
"Boil-up, hangi and raw fish."
Mitchell also has a simple piece of advice.
"Don't think too much and have a crack."
M9 speakers are: Te Kohe Tuhaka (Ngāi Tūhoe, Ngāti Porou), Miriama Smith (Te Arawa), Mitchell (Tainui, Ngaati Maahanga), Miriama McDowell (Ngāti Hine), Kura Forrester (Ngāti Porou), Ngahuia Piripi (Te Rarawa, Ngāpuhi), Awhina-Rose Ashby (Ngāpuhi, Ngāti Hine), Edmund Eramiha (Ngāpuhi, Ngāi Tawake Ki Te Wāo Kū, Ngāti Hine), and Julian Arahanga (Ngāti Rangi, Te Āti Haunui-ā-Pāpārangi).