The F'INE Festival taking place in Auckland this week is celebrating LGBTQI+, MVPFAFF+, rainbow and queer people, a space that can be hard to find for people from those communities.
The week-long festival has been led by the executive director of F'INE Pasifika Aotearoa Phylesha Brown-Acton.
"We basically just facilitate space for our Pacifica rainbow LGBTQI+ MVPFAFF+ queer communities and our families who didn't feel like pride was their vibe and they wanted something that centred culture," Brown-Acton says.
Throughout the week there are a range of activities including film screenings, panel discussions, dance performers as well as a range of workshops teaching pareu lavalava printing, raranga weaving, hair, makeup and weaving.
"There are so many benefits. Even if you're coming to weave a basket that concept of understanding how to do that for a lot of people, that's enough."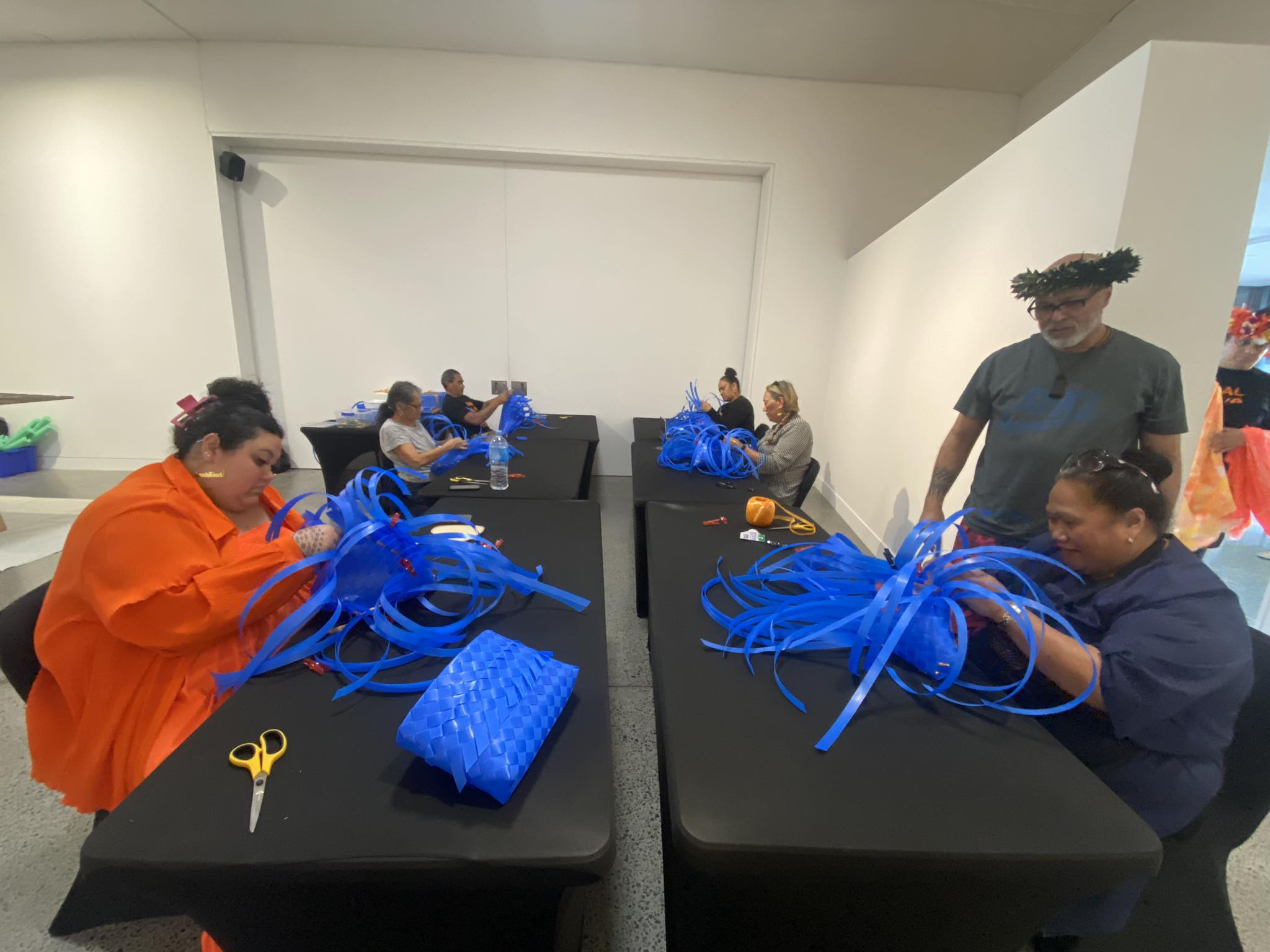 MahMah Tohoa Lita Tetini Timoteo travelled from Christchurch to attend the event.
"This event is important to us because we don't ever get the opportunity to have space that is ours and for conversations like this to happen," Timoteo says.
"[Christchurch] is a very conservative white space so for people like me and other people like me and those who live in very Eurocentric-dominated place spaces like this where we have the F'INE Festival and the Malalangi Project making space for us is really rare."
Taffy Maine Johnson, a queer transgender person and Samoan fa'afafine, travelled from Seattle in the US to attend.
"I'm here specifically to reconnect with our people of the land and reconnect with our relationships," Johnson says.
"It's also important for visibility that we're represented in every part of wherever we're at and that it's also important for my community who are in diaspora in the US that they know that we also have a place here."
The festival has an exhibition, Afa, U'a, Fala, including works by Paula Chan Cheuk and Visesio Louis Thomson.
"They're pioneer Pacific fashion designers who have spent over five decades contributing to the Pacific Fashion industry. They've adorned the bodies in people's biggest celebrations and to their most vulnerable in mourning," says Brown-Acton.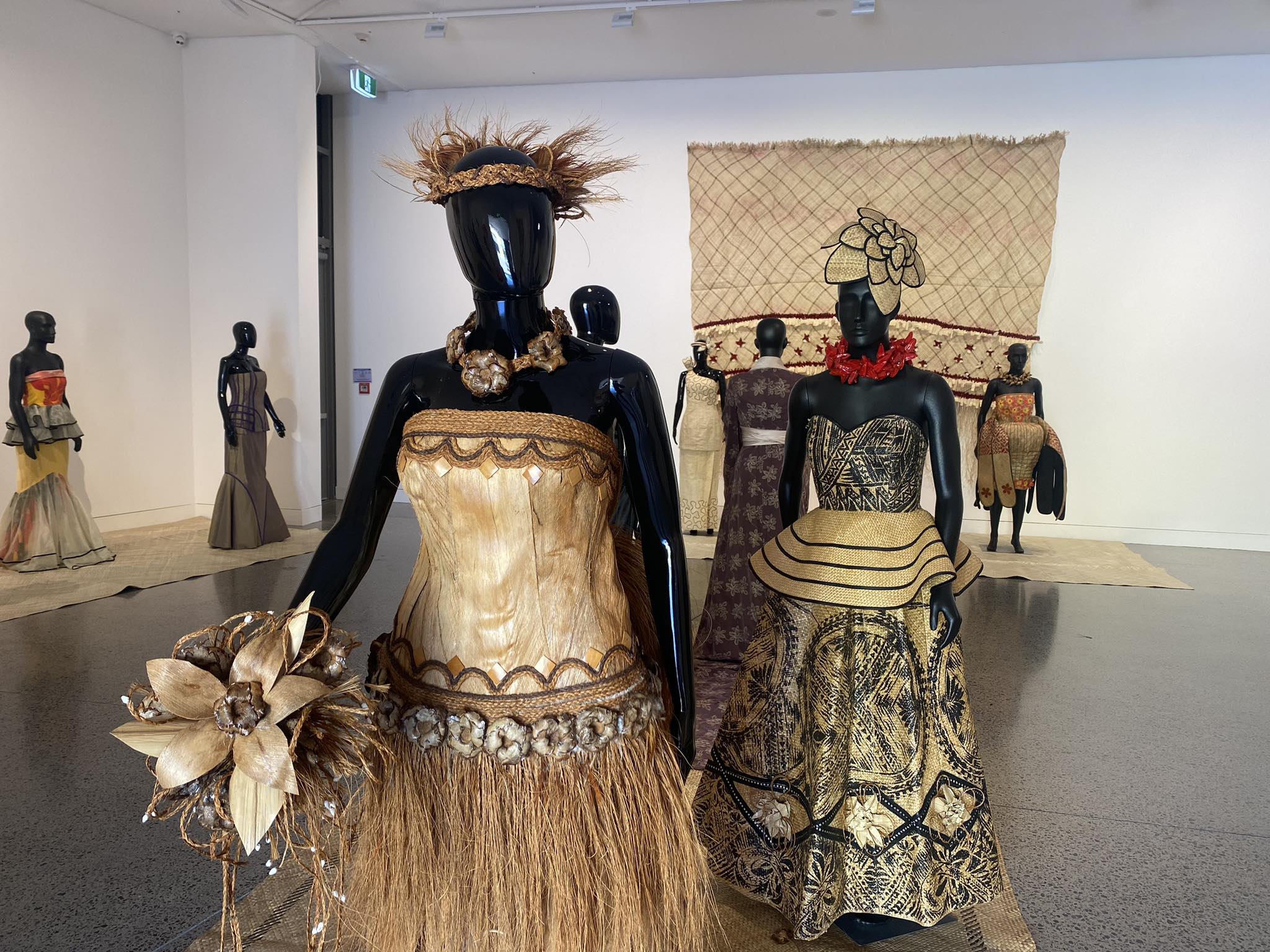 Saviiey Nua came from Porirua to lead the poi workshops at the festival. She says it's important for people from the community to "come as they are".
"They don't have to look a certain way or be a certain way. They can identify as they want to identify as and come to a space where a lot of things are happening throughout the day where they get to be empowered."
On Tuesday the festival hosted the Manalagi Project research report launch; the three-year-long study was backed by the Health Research Council of New Zealand and led by Seuta'afili Dr Patrick Thomsen of Waipapa Taumata Rau and the University of Auckland. It was developed in partnership with F'INE Pasifika Aotearoa Trust and Pacific Rainbow+ community members.
The study showed more health and service organisations need to be Pacific-led, given discrimination is an all-too-common experience for Pacific Rainbow+ communities. Of the 750 respondents, 60 per cent encountered discrimination in the form of racism and homo/transphobia, with many subjected to culturally unsafe practices when seeking health care.
"Health professionals are currently ill-equipped to best support our communities. There needs to be training in areas of cultural competency and ways to also affirm the rainbow+ identity and experiences of our communities," said Thomsen.
The F'INE Festival will continue over the weekend with theatre performances and dance celebrations.