Lani Daniels clobbers Geovana Peres during her unsuccessful bid for the WBO light heavyweight title. Photo / Stuff
Lani Daniels (Ngāti Hine, Ngāpuhi) is sparring with past and future world boxing champions in preparation for her upcoming IBF world title fight.
Daniels, who takes on Alrie Meleisea for the IBF world heavyweight title on 27 May in Auckland, has enlisted the aid of multiple boxers to prepare her, including retired WBO light heavyweight champion Geovana Peres, the current WMC Muay Thai New Zealand champion.
Daniels has fought Peres twice in their professional boxing career, losing both encounters. The first was in 2018 for the New Zealand light heavyweight title when Daniels lost in a split decision and the second was the following year for the WBO light heavyweight title, won unanimously by Peres.
Another to step up to assist her fight preparations is Mea Motu, a New Zealand national champion across four weight divisions. Motu recently announced she will fight for the vacant IBO world super bantamweight title in April.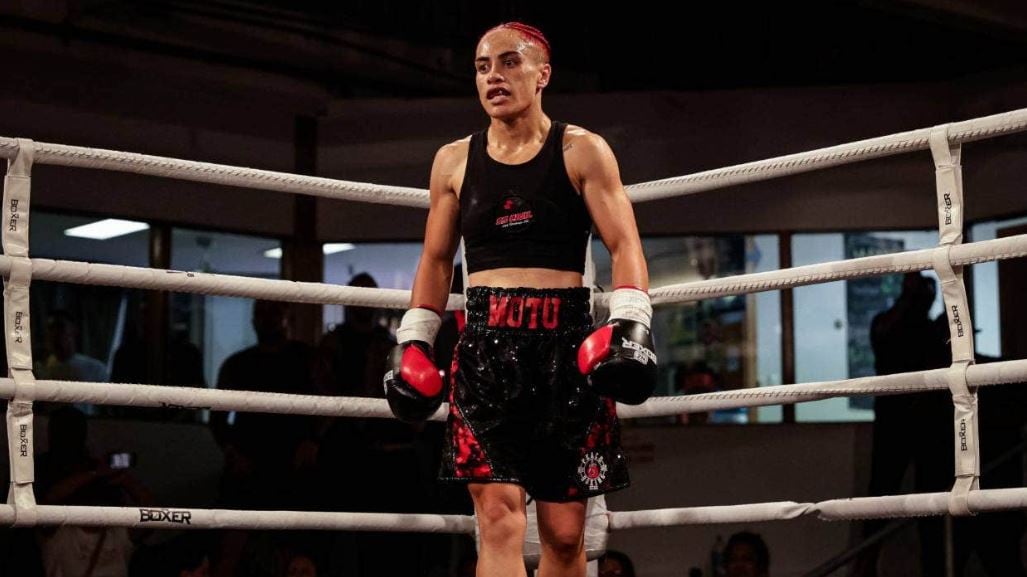 Photo credit: Nick Depree/ndepree.com
Both Daniels and Motu are nominated for the Te Tohu Tākaro Toa Wahine (Open Female Sportsperson of the Year) at the 2023 Ngā Tohu Tākaro Māori o Te Tai Tokerau (Northland Maori Sports Awards).
Daniels is also nominated for Sportswoman of the Year at the 2022 Northland Sports Awards on 22 March.