Photo / Supplied
A poacher who took three suitcases of pāua, containing almost 250 shellfish, has been jailed for seven months and lost his vehicle and dive gear.
Robert Jason Guild, 40, went diving near Cape Campbell lighthouse in the Kaikōura fishery in the very early morning of 11 December 2021.
He was unaware he was being covertly watched by a trainee fishery officer as he packed 249 pāua into suitcases. At the time, the daily recreational limit was five.
"He went to the trouble of leaving the pāua in the water, packed in suitcases and using binoculars to check whether he was under surveillance before returning to collect it. He also removed the number plates from his vehicle to evade possible identification. Clearly, he knew what he was doing was illegal," says Fisheries New Zealand regional manager of fisheries compliance Howard Reid.
As Guild was driving away he realised a fisheries checkpoint was up ahead, 'freaked out' and quickly u-turned and sped back to the sea, entering the water in his clothes and attempting to empty the suitcases of pāua into the chest-deep water.
"Despite being directed to stop what he was doing by fishery officers, he ignored them and continued to dump the pāua. He then fled the scene but with the assistance of the police, we caught up with him along the beach," said Reid.
"Two recreational fishers assisted fishery officers by recovering the cases from the water. One case was zipped and full of pāua, with the rest recovered from the sandy bottom."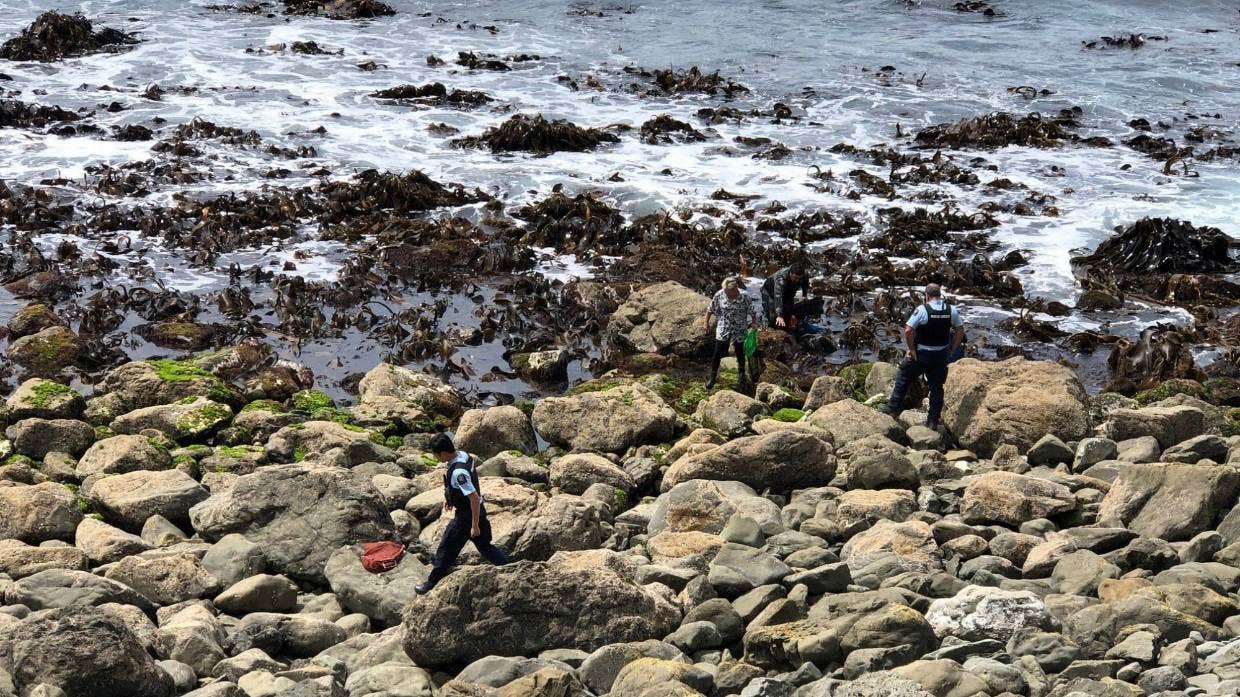 Photo / Supplied
Fishery officers found nearly half of the pāua were undersize. They would have fetched around $2,000 on the black market and $8,300 at commercial retail.
"Guild admitted taking the pāua, knowing there were fishery officers at the checkpoint and fleeing because he 'freaked out'," said Reid.
He was sentenced to seven months imprisonment at the Blenheim District Court on Wednesday and a further seven months jail on unrelated charges.
Guild has leave to apply for home detention.