Cyclone Gabrielle's damage around Gisborne included this bridge on SH35 near Mangatuna being washed away. Photo / George Heard
By Carolyne Meng-Yee, NZ Herald
Two years ago, before Ereti Raroa died, she told her daughter: "When I go don't leave me in a freezer."
Angela Raroa promised her mother that wouldn't happen - but mother nature intervened.
In February, Cyclone Gabrielle battered coastal communities in the Far North and east coast of the North Island – with areas like Gisborne, Hawke's Bay, Coromandel and Northland among the worst hit.
Eleven people died. Some were forced to swim from their homes to safety after rivers burst their banks. Others were rescued from rooftops. Falling trees blocked roads and destroyed homes. Landslides and torrential rain swept people away. Communication in Gisborne was cut for days.
Now, grieving families in Gisborne are waiting for the ground to dry out at Taruheru Cemetery before they bury their loved ones.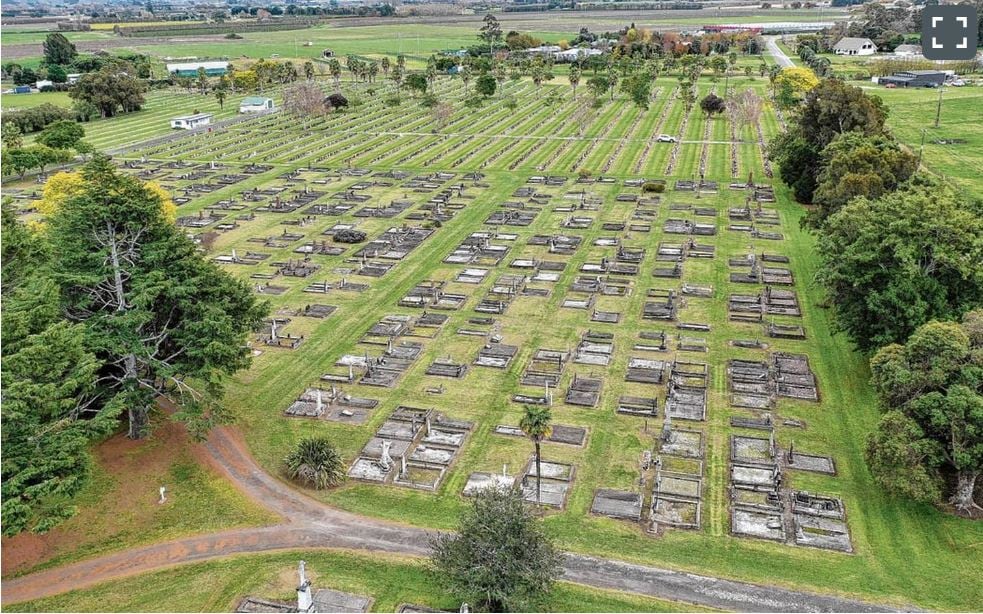 Burials at Taruheru Cemetery are on hold due to issues with groundwater levels at the site. Photo / Gisborne Herald
Ereti Raroa died on March 24 at the age of 70 after a long illness.
"We feel guilty we have left Mum there, but we take comfort Mum is okay and at peace because she knows this is beyond our control. The only thing that hurts is she hasn't been able to make her final journey to be with Dad," Angela said.
Every week Angela, a 46-year-old former kohanga reo teacher's aide, visits her mother at Evan's Funeral Services.
"We want Mum to be buried with our dad, it's part of our culture. Being able to visit her has made the grieving process easier for us," Angela said.
David Parker, owner of Evan's Funeral Services, explained that the water table at Taruheru cemetery needs to recede before any burials can take place.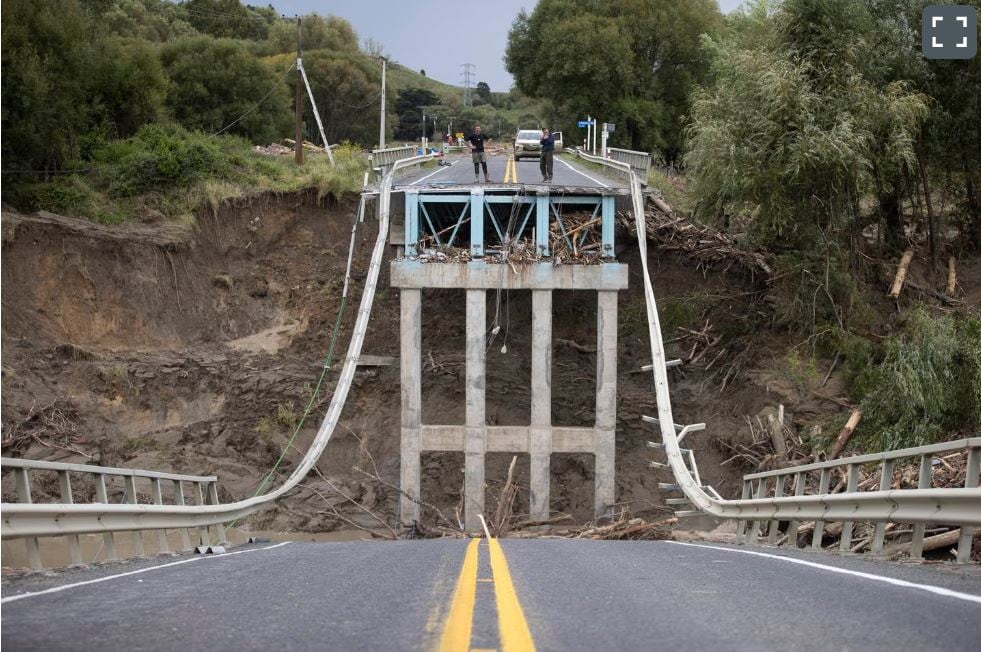 A ground-level view of the destroyed bridge on SH35 near Mangatuna. Photo / George Heard
Parker said there has been an increase in cremations since Cyclone Gabrielle, with 53 families so far having opted for cremations, while the burials of seven people are on hold.
"The Taruheru cemetery is sandy, if they dig a grave it will collapse from the water and the rain hasn't let up yet," Parker said.
"We've had so much rain, so the ground needs to dry. Most families understand the situation we're in and with modern embalming it means bodies can be stored in a dignified and safe environment. We do long-term embalming so bodies can stay at room temperature for a very long time. We've had a person here for a while - the family find it comforting to know their loved one is safe."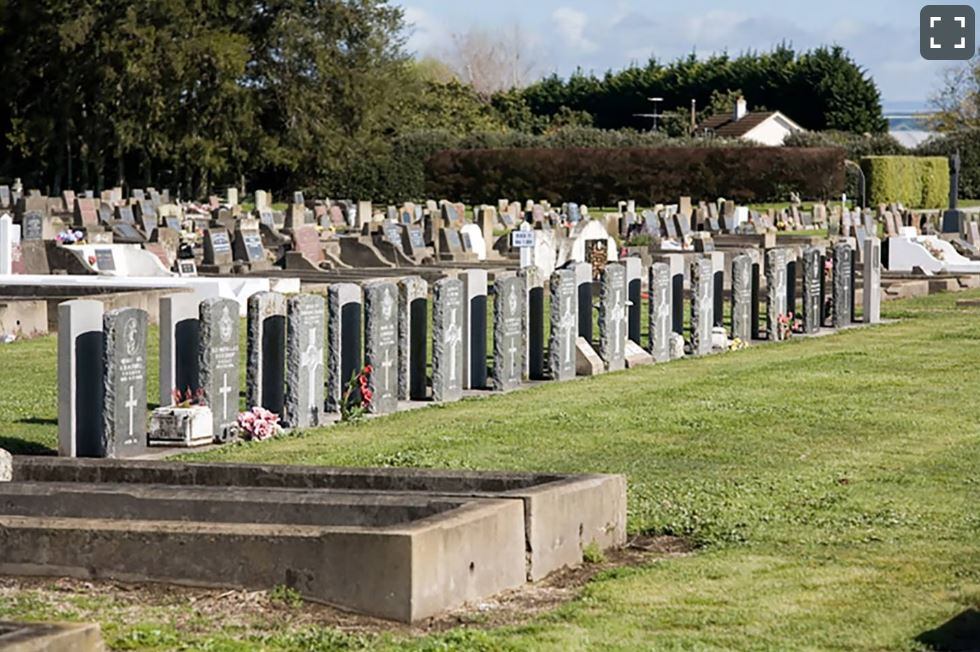 Waterlogged ground at Taruheru Cemetery in Gisborne is preventing burials taking place due to the risk of graves collapsing while being dug. Photo / NZ War Graves Project
Gisborne District Council's director of liveable communities Michele Frey said burials had been suspended at Taruheru Cemetery since Cyclone Gabrielle "due to unprecedented groundwater levels".
Further rain had exacerbated this and burial suspensions of 10 days each time have been applied to Taruheru Cemetery since Cyclone Gabrielle.
The groundwater level was slowly receding. However, it was still not low enough to allow for any burials.
The burial suspension for the cemetery has been extended until May 11 for single- and double-depth burials. The groundwater level there is 1100m (1200mm is recommended to enable single-depth burials).
"All other cemeteries in our district are open," Frey said.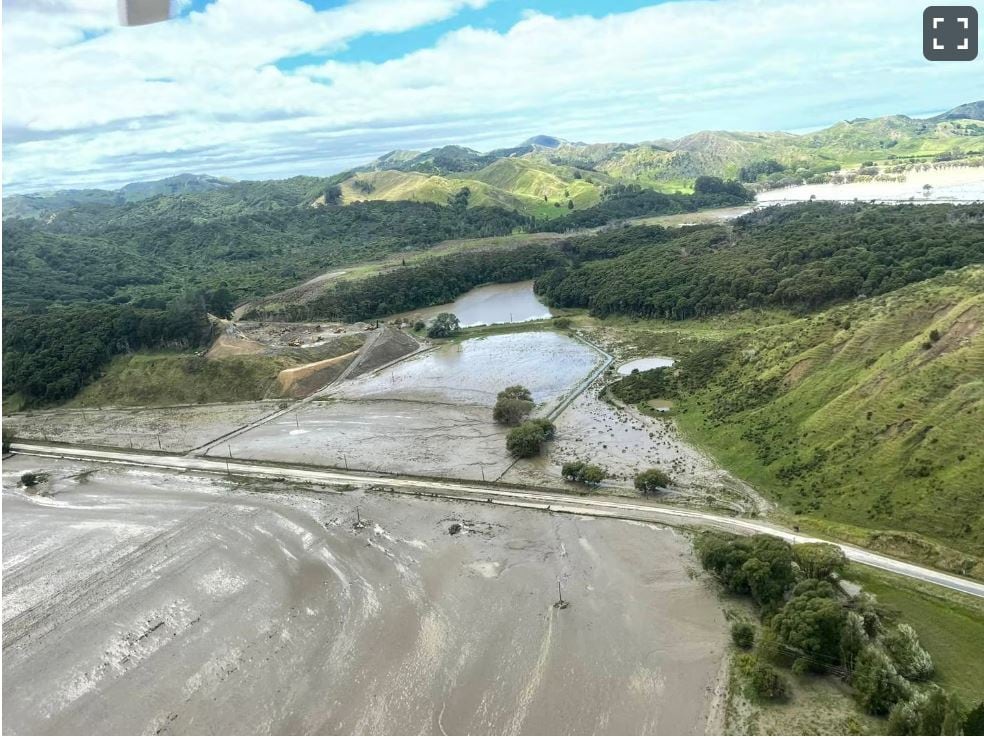 Tairāwhiti MP Kiri Allan flew over Waioeka Gorge and SH35 north of Gisborne with Waka Kotahi on February 15. Photo / Kiri Allan
Frey also said the council can't guesstimate how long it will take for the water to recede.
"We need a clear stretch of sunny weather and that is not something we can predict," Frey said.
Luckily for Angela's whānau the sun has come out and her mother is due to be buried today.
"I still haven't come to terms with Mum not being here, I still haven't had that big cry about letting go, but we are closer because we have had extra time with her, and she will finally be with our dad."